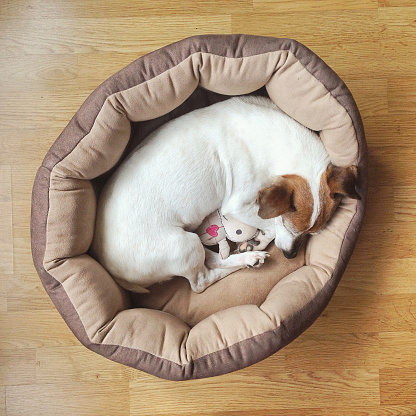 Going on vacation? Traveling for business? Book your pet a stay with us. Our dedicated Boarding Staff gives personalized attention to each of our boarders. Whether you reserve a decorative luxury suite or a spacious run, we treat your fur-amily members with love.
We provide all the boarding essentials, including comfy beds, hammocks and levels for cats to climb for fun. At night every pet gets a cozy blanket. All our boarding accessories and essentials are safe and healthy, so you don't need to bring a thing.
Dogs staying with us are walked every few hours to ensure ample exercise and a restful night's sleep.
While you are away, register your best friend to play
Consider enrolling your best bud in our Doggie Day/Play Care program which is exclusively for boarders. The Doggie Day /PLAY Care Counselor conducts a lot of fun activities in the indoor 2,500 square foot play area as well as outside. Doggie Day /PLAY Care is held on Monday-Friday. For more info and to register, please review and complete our Doggie Day Care Packet.