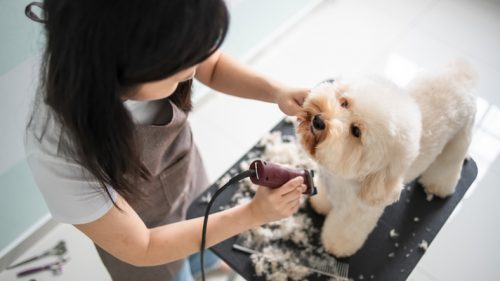 Karen, our Groomer is one of the most patient and caring groomers we have ever had the pleasure of having on staff. She will listen to your requests, learn about your pet's needs, and give tender loving care while providing quality grooming services.
To minimize the stress of pet grooming we utilize:
Private grooming room
Lift tables for grooming that allows your pet to walk right into the tub.
Support staff to help monitor your pet's needs, including water, walks, and overall well-being
Routine Baths are administered by our skilled staff and include nail trims and ear cleaning. If your pet requires hair trimming, we recommend that you make an appointment with our groomer instead.